This post is a note to remind myself how to manually flash Android firmware on a Nexus device.
Step 1, download the firmware to your computer. I downloaded Android 5 from:
http://www.droid-life.com/2014/11/13/download-android-5-0-ota-update-nexus-5-7-10-4/
Step 2, connect Nexus 7 to the computer. Mine runs Ubuntu 14.10, and I already downloaded Android SDK.
Make sure that "Developer Options" is enabled. If it's not, go to Settings -> About tablet. Then click on "Build Number" 7 times.
~/apps/android-sdk/platform-tools $ sudo ./adb devices
List of devices attached
0XXd41d425XXXe14 device
Note: If you don't run 'adb devices' with sudo, you'll see the following message:

error: insufficient permissions for device
error: insufficient permissions for device

If that happens, kill adb service and start adb with sudo:

./adb kill-server
sudo ./adb start-server

Step 3, While the Nexus 7 is still connected, run:

./adb reboot bootloader

Step 4,
To be continue…
Ref: This entry was posted in Tips, Uncategorized and tagged android, lollipop, nexus7 on by kenno.

I just got this problem today when I opened an Android project with Android Studio. Basically, anywhere there's a reference to R, for example R.layout.footer_view, Android Studio will complain that it cannot resolve symbol R.

The fix is surprisingly easy. All I need to do was running Gradle clean and Gradle build.

Ref: http://stackoverflow.com/questions/17054000/cannot-resolve-symbol-r-android-studio

The Eclipse IDE that comes bundle with Android Development Tools (ADT) crashes when run on my laptop running Fedora.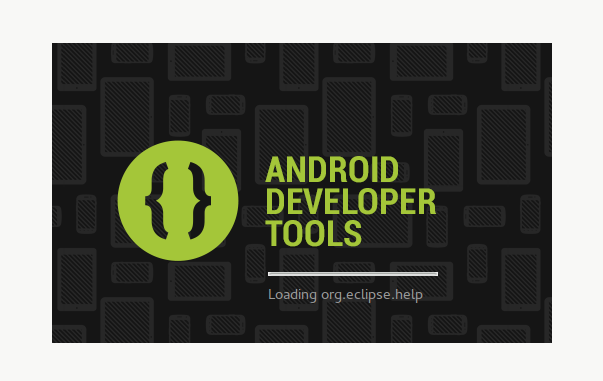 The error message which logged to console is:
#
# A fatal error has been detected by the Java Runtime Environment:
#
#  SIGSEGV (0xb) at pc=0x0000003cc2270061, pid=9653, tid=140330452297472
#
# JRE version: Java(TM) SE Runtime Environment (7.0_55-b13) (build 1.7.0_55-b13)
# Java VM: Java HotSpot(TM) 64-Bit Server VM (24.55-b03 mixed mode linux-amd64 compressed oops)
# Problematic frame:
# C  [libsoup-2.4.so.1+0x70061]  soup_session_feature_detach+0x11
#
# Failed to write core dump. Core dumps have been disabled. To enable core dumping, try "ulimit -c unlimited" before starting Java again
#

Fortunately, there's a way to fix this problem by opening 'eclipse.ini' file, in my case:
vim /opt/adt-bundle-linux-x86_64-20131030/eclipse
and added this line to the end of that file:
-Dorg.eclipse.swt.browser.DefaultType=mozilla
Credit: Android – Solución Fatal Error del IDE Eclipse (ADT)

MIUI (1.7.22) uses Arial as the default font.  If you hate it as I do, here is how to change it.

I assume you have 'adb' working. We are going to replace only 2 fonts – Arial.ttf and Arial-Bold.ttf.

First, let's back up the old fonts just in case thing didn't go well as we want to. (I learned this the hard way, and keen to avoid it at all cost)

$ adb pull /system/fonts/Arial.ttf
$ adb pull /system/fonts/Arial-Bold.ttf

You should have a copy of the above 2 fonts on your local computer. Next is to connect to your phone and replace those fonts with DroidSans.ttf and DroidSans-Bold.ttf respectively.

$ adb shell
# cd /system/fonts
# cp DroidSans.ttf Arial.ttf
# cp DroidSans-Bold.ttf Arial-Bold.ttf

Restart your phone. Voila, your text doesn't look as ugly as before; well at least that's what I think.