It looks like there are more device firmware available for Lenovo ThinkPad P1 (and X1 Extreme).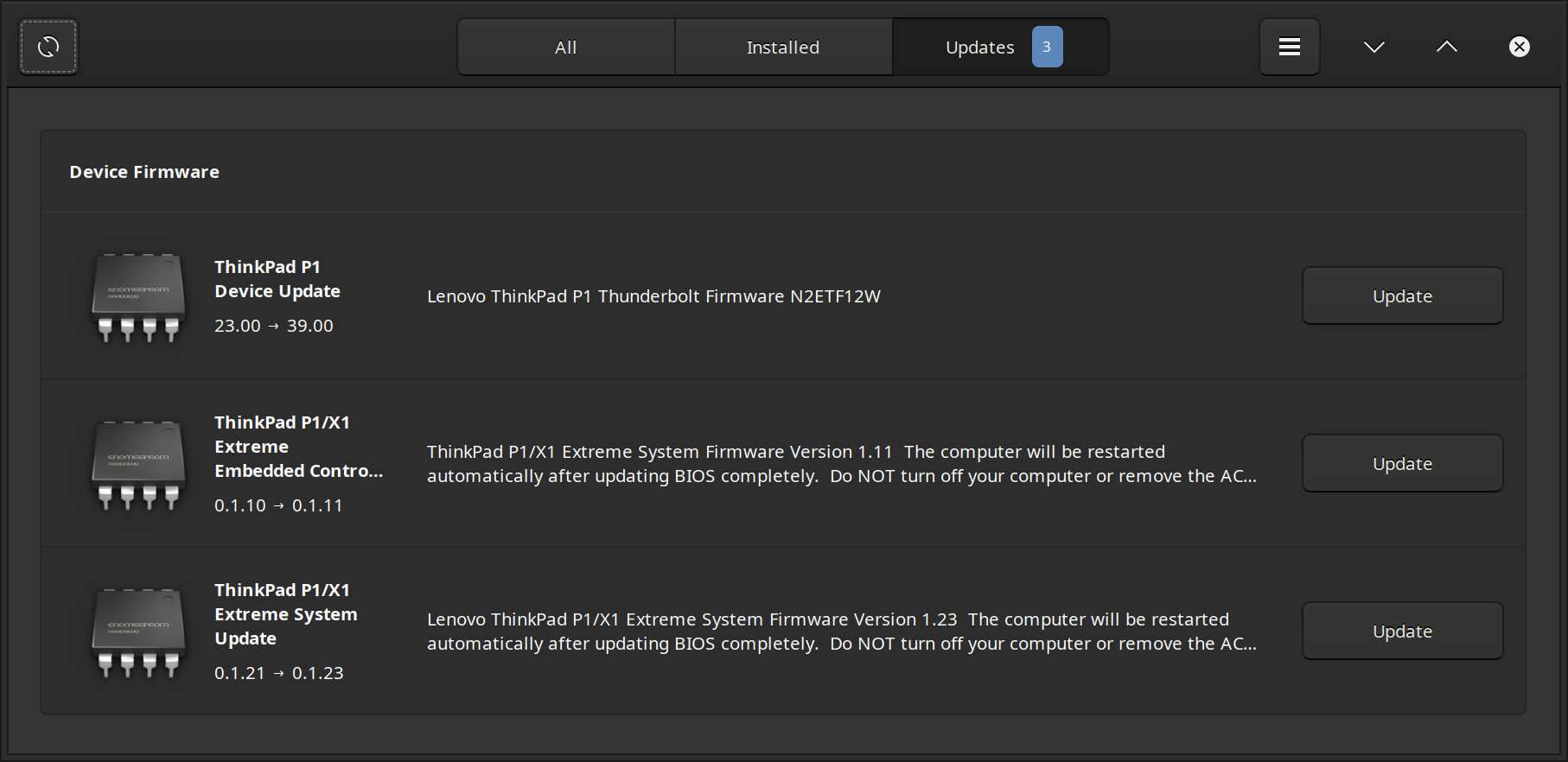 Based on the list from Gnome Software Center, the available firmware are:
Thunderbolt Firmware N2ETF12W
System Firmware (Embedded Controller) 0.1.11
System Firmware (?) 0.1.23
It's time to update all of them on my P1.